Prague's top range
Professional shooting range with many cool guns.
Free transfers
From your hotel in Prague to the shooting range & back.
Ultimate packages
Shooting instructors, guns, gear, ammo, targets.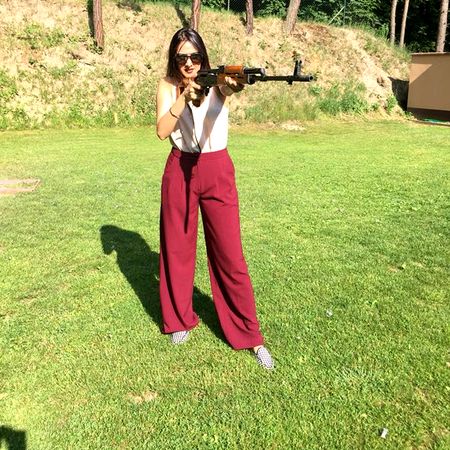 from CZK 1,300 / €50
It only takes 2 minutes to book
Confirmation within 15 minutes
Book now to secure your spot
What is included
Instructor • English speaking professional
Briefing • safety rules, proper gun handling, shooting techniques, guns history
Range fee • entrance fees for indoor or outdoor shooting range
Guns rental • 1 to 70 guns based on the package chosen
Gear • ammo, targets, eye & ear protection
Refreshment • mineral water, soft drink
Pick-up & drop-off • from & to your preferred address in Prague
Both-way transfer • in an air-conditioned minibus
It was an amazing trip, my family enjoyed it very much. The instructors were great.

Staff was extremely helpful and kind, very professional yet fun. So glad we came here!

We had a great day out shooting. Highly recommend this company!

First time shooting and what an experience here!

We went with a group of 7 for shooting, absolutely loved the day out.

Very competent and professional instructors with a wide variety of rifles and sidearms. Highly recommended

It was a great experience. I would recommend everyone to have a lifetime experience with Magical Prague. Totally mean it!!!

A fantastic experience, at a competitive price.

Best day! Definitely a must do for the outdoor shooting range. All the guys were great and very friendly. Thanks to Tony

Incredible weapons. Attentive service. Wonderful atmosphere.
11 Shooting packages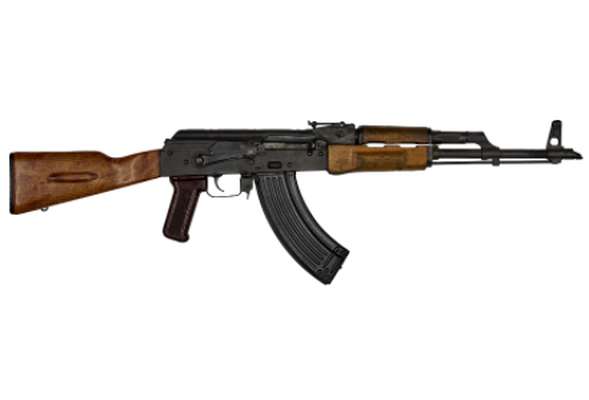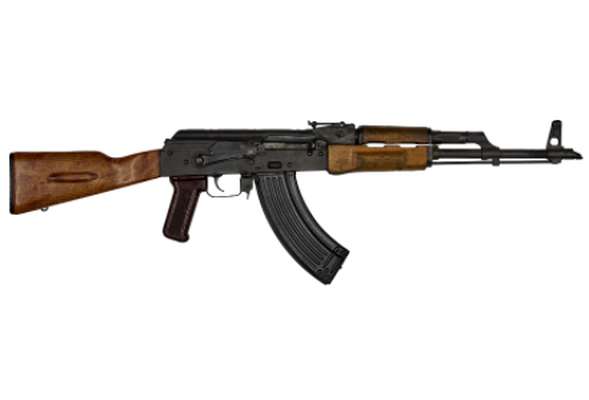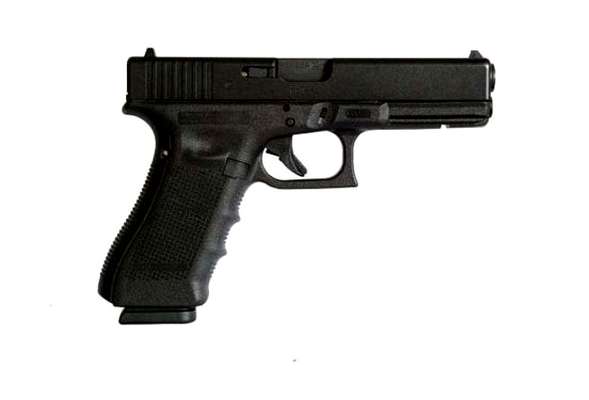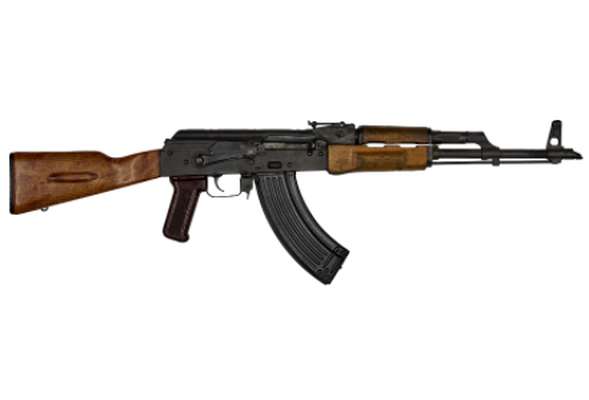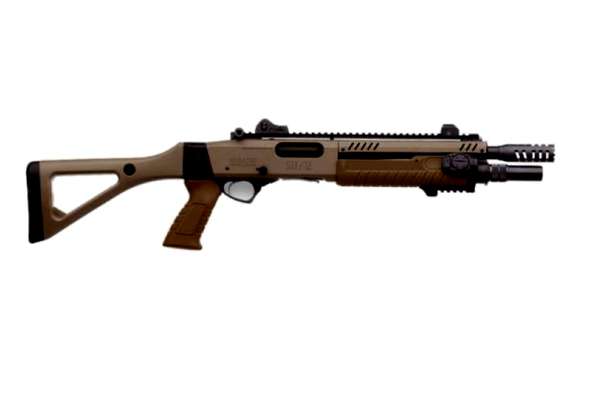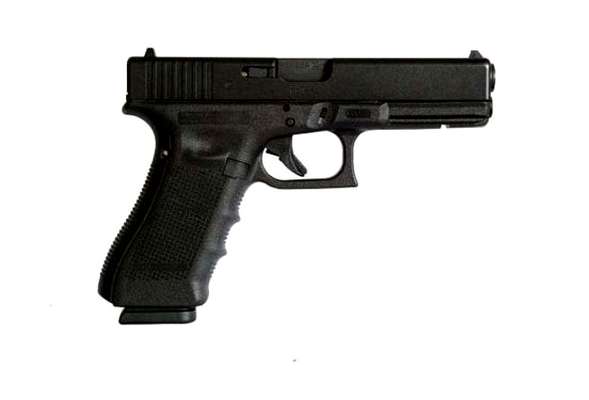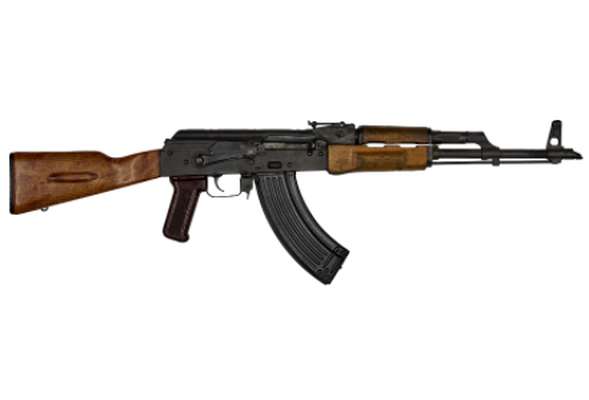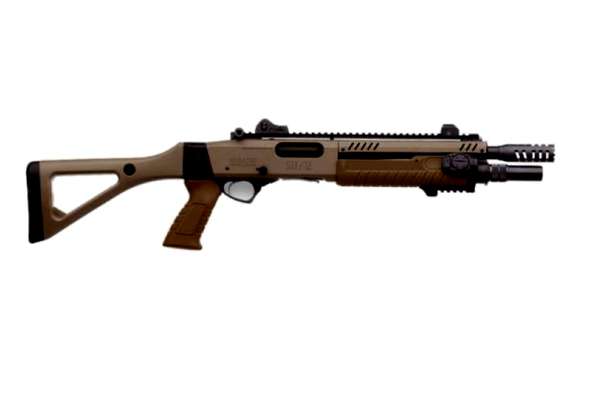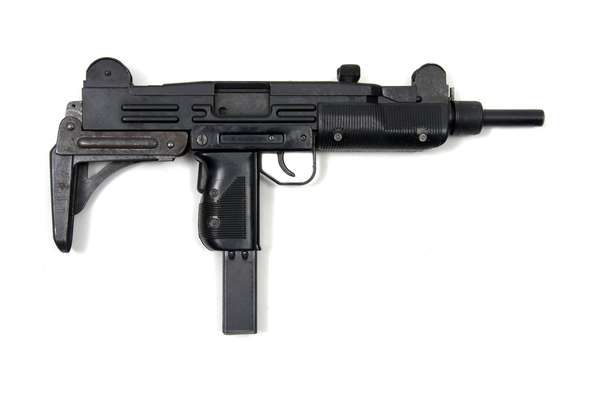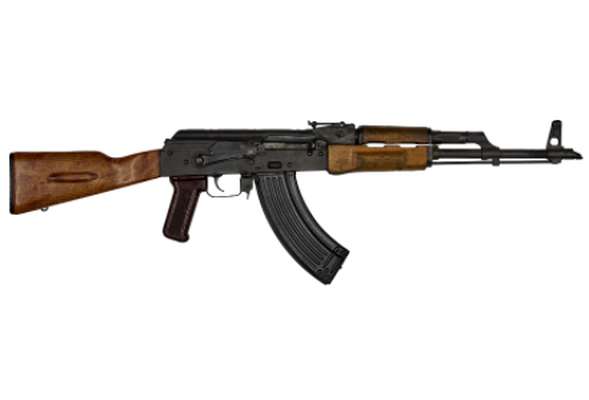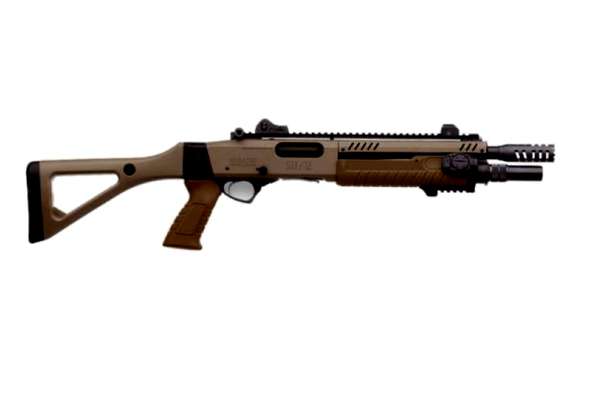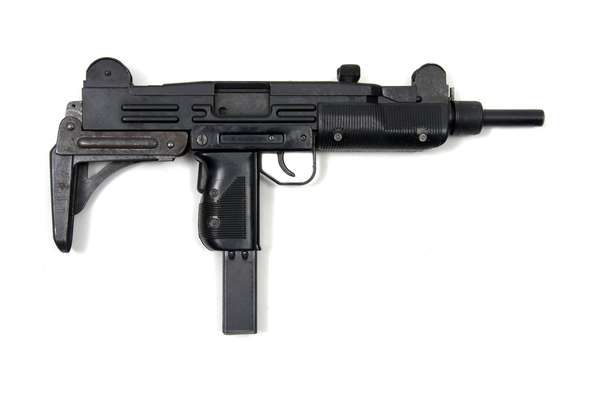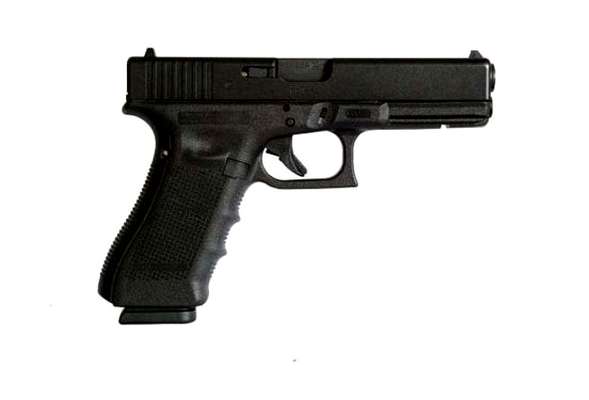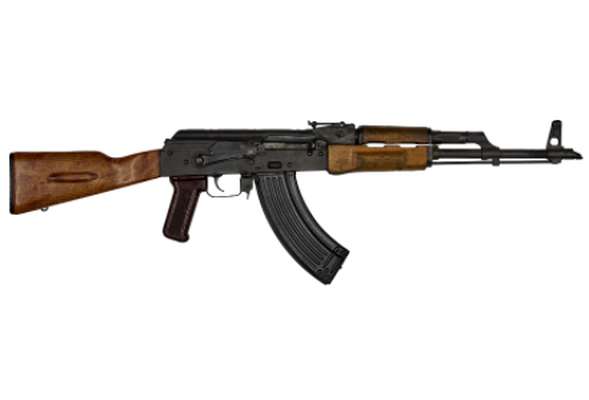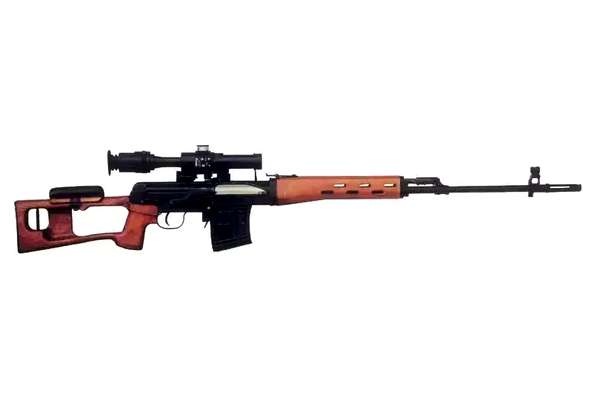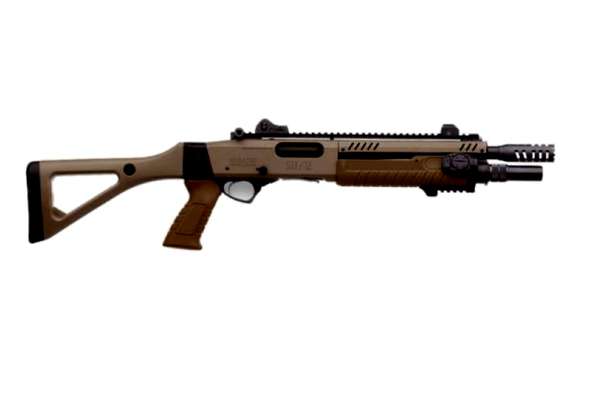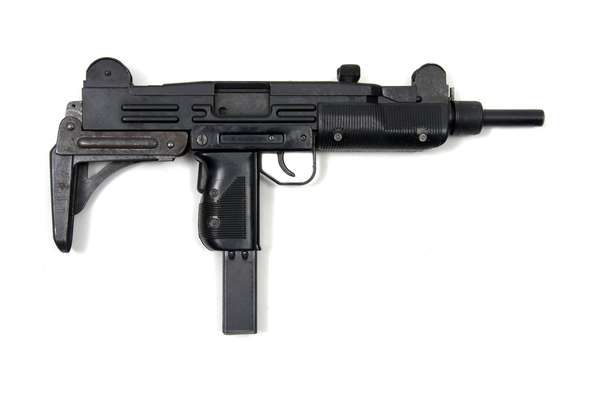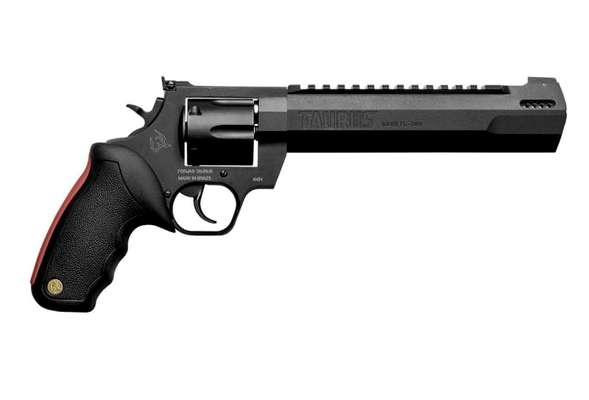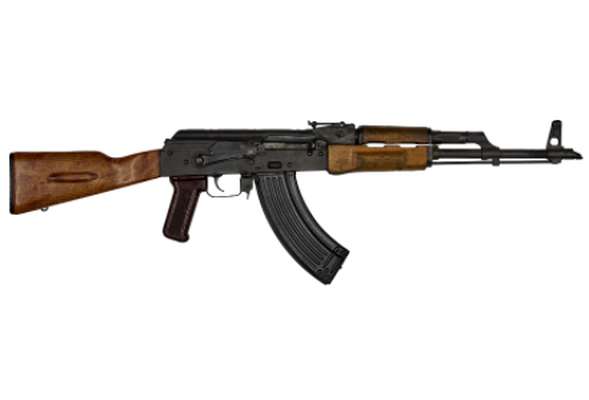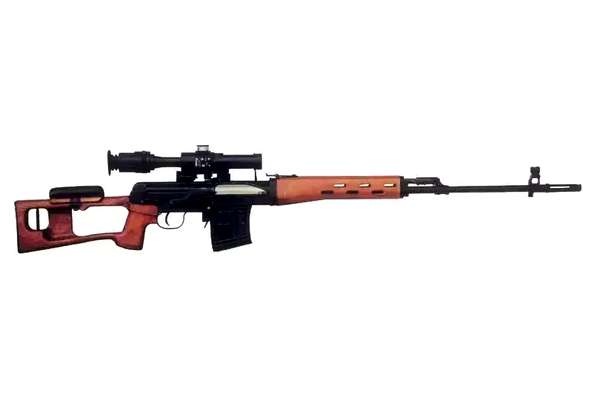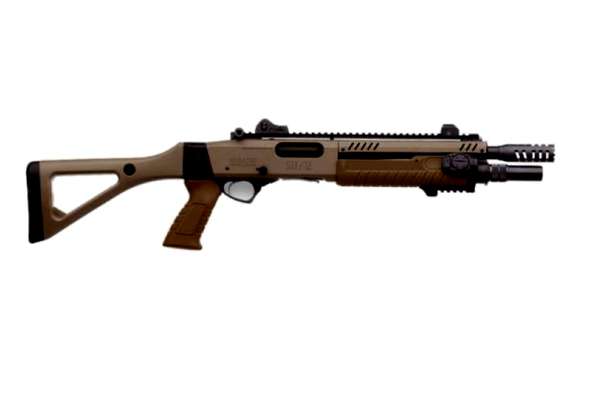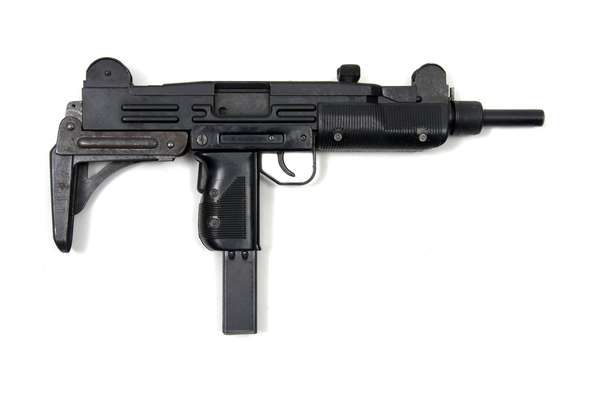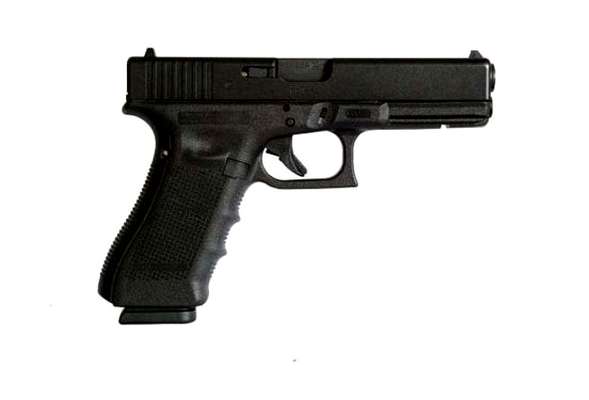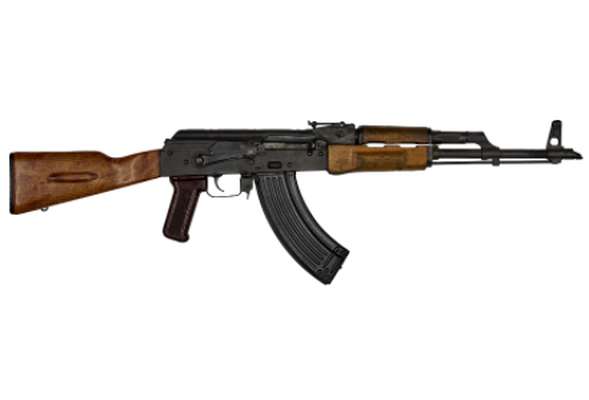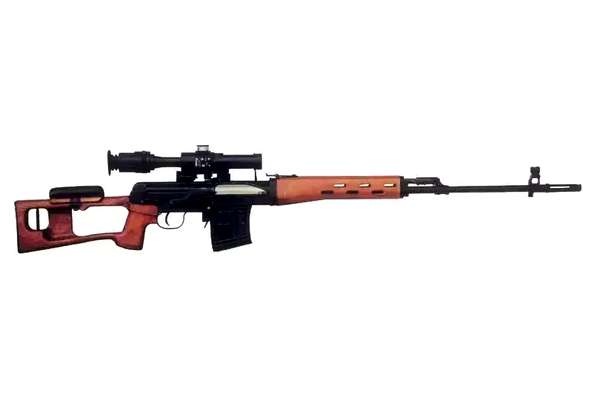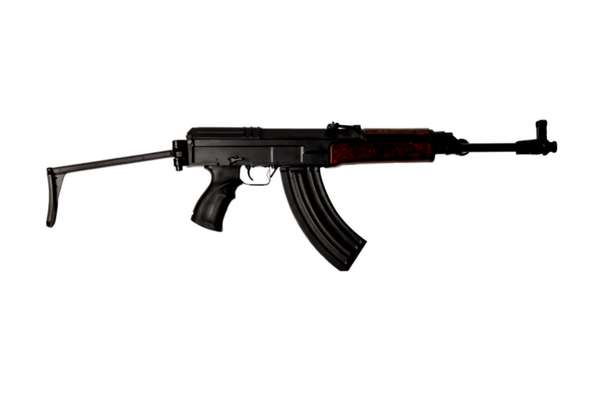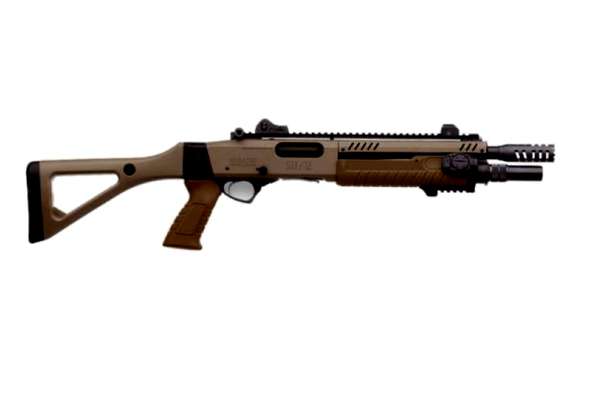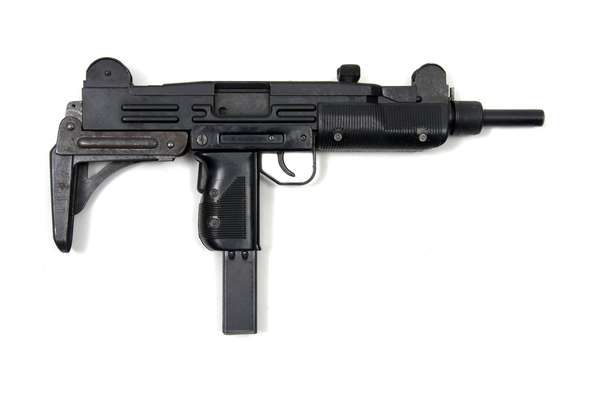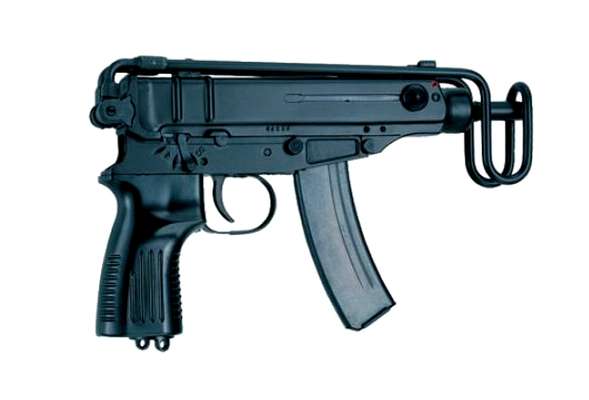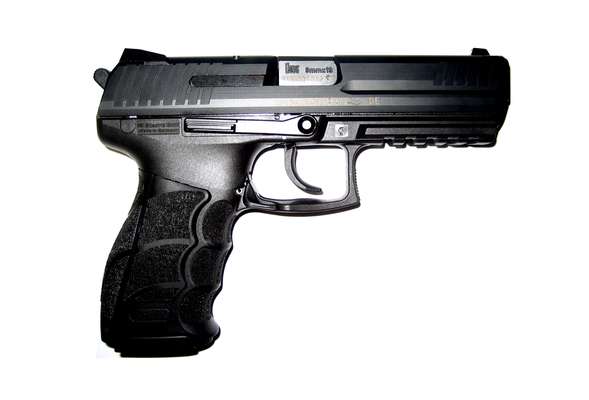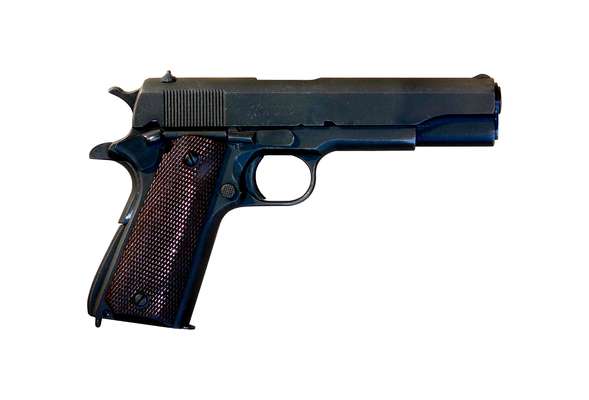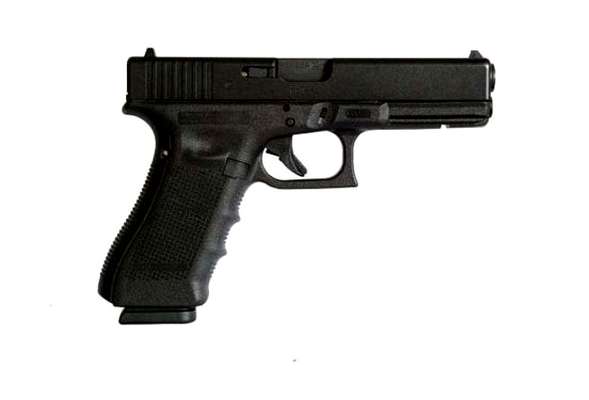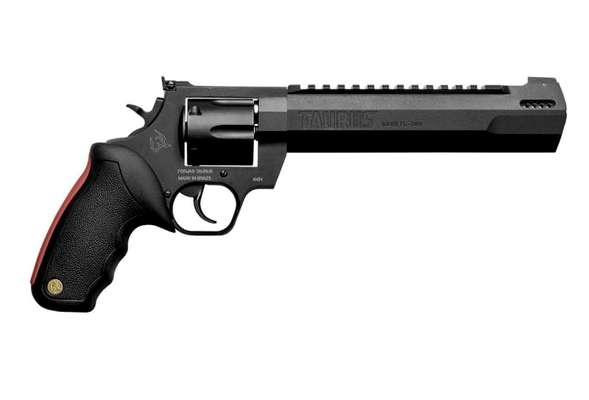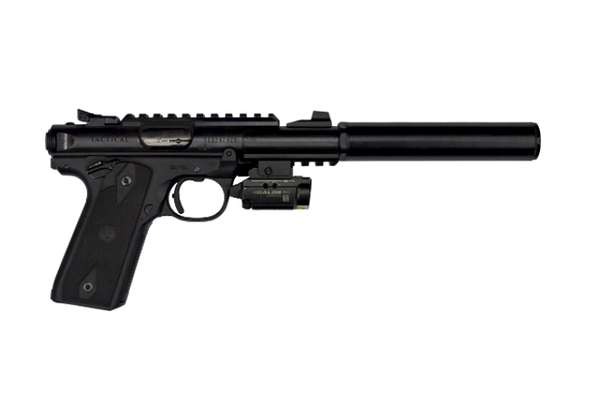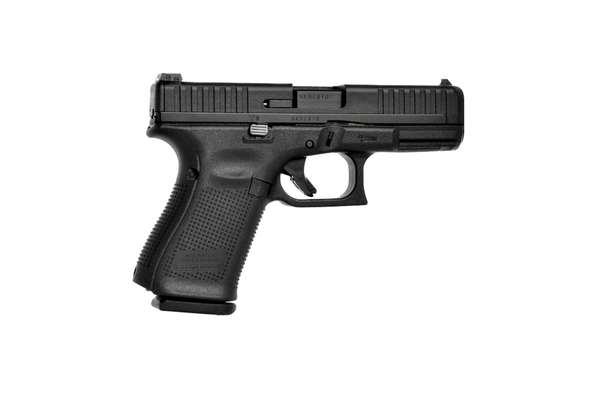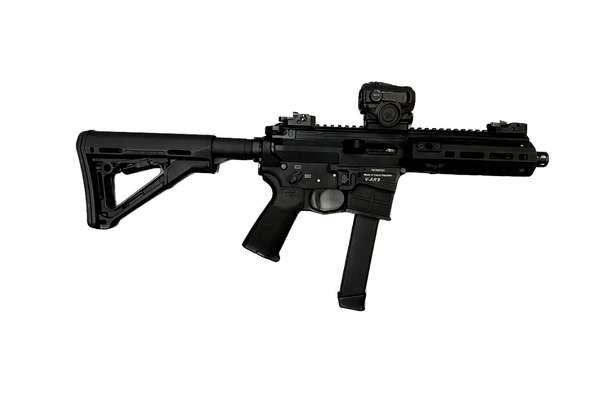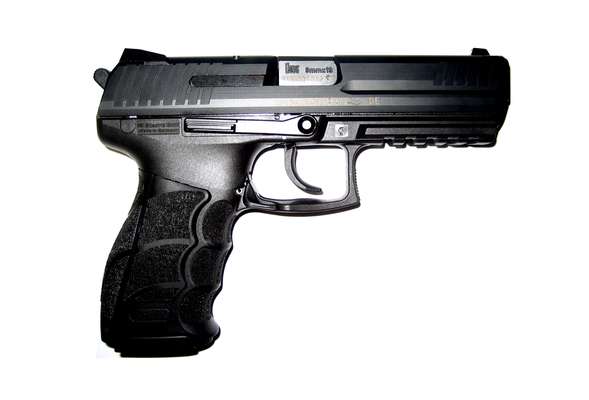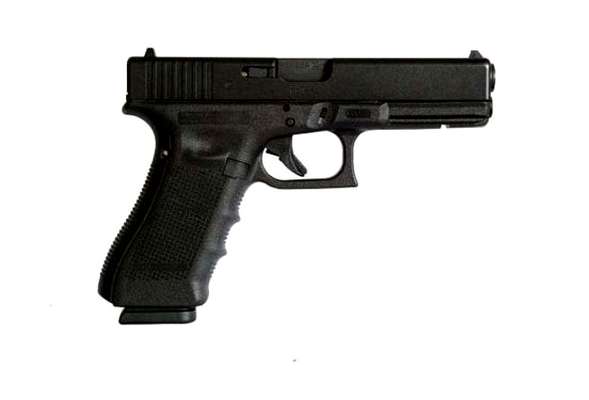 Long-time gun enthusiasts or curious beginner, anyone can enjoy and choose from our list of shooting packages which offer a variety of extremely impressive guns. Single travelers, as well as spectators, are welcome to join our shooting trip (the charge for a spectator is €12).
When & where
All year round: pick-up available daily from 8 AM to 8 PM
Prague, 30-minute ride from the centre
2–2.5 hours total (from pick-up to drop-off)
We had a blast, this was a great experience. We purchased the Big Five package. Our instructor Zdenek was excellent.

We had an amazing shooting session there, the guys were really professionals, can recommend even for first-time shooters

Very professional guide and amazing weapons.

Great experience, very professional, amazing service.

Went for the big five pack at shooting range. Highly recommend!

We had an excellent day at the shooting range.

Was a great experience with Evzen! The man knows his firearms.

Great service from A to Z! Easy to book and the staff is friendly and very professional.

Absolutely phenomenal experience! Will go soon again

Really fun experience. Our pick up was nice and the shooting instructor was also really cool!
Description
If you are looking for a seriously good shooting spot, our well equipped indoor & outdoor shooting range in Prague, with its rich choice of powerful guns, is the perfect place for you.
You will find a wide variety of guns there, including the most iconic ones, which until now you have probably only seen in the movies and games!
Enjoy this once in a lifetime opportunity to experience shooting, using the world's famous guns such as the AK47 Kalashnikov, AR15 (M16) military rifle, SA58, Dragunov sniper rifle, Dirty Harry revolver and many more to choose from!
You'll get the feel of the power, the sound, and the accuracy of many powerful guns and you'll love putting these cool guns to the test when you shoot at your target.
Pick-up in Prague
Your driver picks you up at any address in Prague you choose.
Transfer

30 minutes

Enjoy a comfortable ride in an air-conditioned minibus to the shooting range.
Instructions

15 minutes

Your English-speaking shooting instructor explains you the safety rules and shows you how to manipulate each gun.
Action

15 minutes–1 hour

It's time to hit the target!
Picture time
Time for taking photos and videos with unloaded guns.
Transfer back

30 minutes

Your driver takes you back to your chosen address or another Magical Prague experience.
Drop-off in Prague
Enjoy the rest of your day in our magical city.
Notes
The minimal required age of participants is 10. An adult must accompany children under the age of 18. Shooting is not recommended for pregnant women.
632 customer reviews


Spaß nonstop! Super Service! Nette Leute! Coole Erlebnis!Vielen vielen Dank Leute!!!


This was an interesting moment that I recommend to any people who never tried or even experienced people! From pistols to assault rifles and even a SVD Dragunov! Thank you, I would definitely go once again the next time I come back in Prague! Bye!


The reservation was really easy and the information received was clearly expressed. The reponse to questions was very fast and friendly. The instructors at the shooting range were very competent and friendly, so I felt in good hands and absolutely safe at all times. The driver was very nice and on time. Afterwards he also dropped us off at the desired location. Everything was uncomplicated and therefore, I can only recommend it! Thank you for this incredible experience!


Great service. Professionals and fun to be around! Felt very safe thru the whole experience.

Great Experience. We got the 10 guns packages this last saturday, it was a lot of fun, a nice place and good instructor. I would greatly recommend it.


At first i was hesitant to book a reservation but when i felt they have a great customer service i booked a package right away. Pick up and drop off from the hostel is included.They also made photos and videos of me holding and doing the shooting! I had a great experience , especially me holding a real gun and shooting for the first time :)


We had a great time shooting, very professional and great value for money, we will definitely be back thank to all


It was an amazing experience. Very professional guide amazing weapons. Pickup from the hotel and back to the hotel. I Highly recommend it for people who are interested in guns and weapons.


ace day shooting here...tony was ace thank you


Great day out for a stag party.


Fantastic place , guns are insane , very laid back will visit again soon

Nice experience shooting with them at their range for our group! Recommend them


just ask your hotel reception about this and they provide you with a voucher for proof of payment, a time is arranged for you to be collected. a lovely man picked us up and took us up to a lovely neighbourhood where the shooting took place. You have the chance to buy drinks and use the toilet facilities. You're then taken to the range where all the guns are laid out, each one is explained in as much detail as you need. You are ran through a brief safety chat (basically shoot ahead) and then you enjoy your shooting with a variety of excellent guns! You spend roughly an hour and then are taken back to your hotel. Me and my boyfriend had such a good time and would love to do it again. Definitely recommended this for any gun lovers and for the experience, very good!


Pick up at the hotel, very good explanations about the arms and a lot of choice, friendly people, it was very nice and I'd like to come again !


Very easy to setup events and a lot of fun. Thanks to kate, sam, patrick and mathew for an awesome day in praha.


It was really awesome! We had a pickup in the city centre, really Nice trip to the location. Nice explaination of the guns and offcourse fired the guns. would recommend this on 10/10 absolutely 100%


Excellent experience. Cant believe kalashnikov was in my hand. Tony is very friendly and a great instructor.


Grea time...never shoot a gun before, Tony was very friendly and the instructor on the place was very clear about the safety instructions. They are with you all the time and give you advice about how to shoot. Great experience. I will do it again. Also. They pick you up in your hotel and take you back to the city. Thank you again.


Amazing shooting experience and great customer service


Must do activity if you are visiting Prague. Awesome experience, perfect management and Worth the money spent. Really a great experience in my life.


The gun range tour was lots of fun, the staff were friendly and everything was nice and simple.


It was a great experience, very professional as well as personalised at the same time. Would strongly recommend.


For our weekend in Prague we trusted Magical Prague. The organization was perfect. Petra and Bob our guides were very friendly. We were able to enjoy the outdoor shooting stand thanks to beautiful sun. We returned to France with beautiful memories Thank you to your team !! Super week-end passé à Prague, Pour un enterrement de vie de garçon nous avons choisi d'aller tirer avec des armes. Magical Prague s'est occupe de tout : un bus est venu nous chercher, nous a déposé au stand de tir puis nous a ramené à l'hôtel ! Bob et Petra nos guides étaient tout simplement géniaux ils nous ont donné plein de bon conseils pour le reste de notre séjour. Je recommande !


For our weekend in Prague we trusted Magical Prague. The organization was perfect. Petra and Bob our guides were very friendly. We were able to enjoy the outdoor shooting stand thanks to beautiful sun. We returned to France with beautiful memories Thank you to your team !!


We went with a group of 7 for shooting absolutely loved the day out. Picked up at hotel driven to the range and driven back to hotel afterwards. The old guy that picked us up knows his weapons


Amazing day shooting guide was so helpful and friendly


The trip to the shooting gallery was a highlight for those who like something different with excitement, recommend it


Heute war ich mit meiner Frau schiessen. Seit 40 Jahren das erstemal wieder. Es war ein tolles Erlebnis und jeden Cent wert. Alles verlief unaufgeregt und professionell. Absolut empfehlenswert!


Top Shooting was brilliant. would highly recommend


It's a great experience for whom love shooting and willing to fire guns for the first time!


Brilliant experience ! Great staff , very knowledgable would definitely recommend to anyone visiting Prague


Great new experience, very thrilling. Good communication and arrangements with the people of Magical Prague. Pick up in the city center was correctly arranged. Very friendly assistance.


It was my first time at a firing range so I was very nervous but once I done it I really enjoyed it. I got to shoot the sniper gun which I really enjoyed. And my boyfriend had a good early birthday present so thank you very much for a great afternoon 5*****


Went shooting yesterday it was amazing fun ,great service by this company picked up and dropped back to the hotel ,well worth a visit 5


A really good day out, The instructors make sure safety comes first on all activities, Instructors were brilliant and totally laid back, they explained everything about the weapons you will be using, but you are under no pressure to rush your shooting.. I'd totally recommend this to anybody going to Prague. Many thanks for a brilliant day folks.. when we return to Prague we'll definitely be booking a return visit..


Really good experience shooting for the first time.


Excellent experience shooting! Loved it and everyone was friendly. Would definitely recommend it for anyone!

Went shooting with these lot in November. Top service, good safety throughout and very friendly. Would recommend to anyone. :)

Dear Martina and Kristina, last week I went shooting and it was uber cool, thank you for all your help with the reservation. The driver Bob was an excellent guide and really sympathetic to every dumb question tourists were doing during the way to the range and back. Sorry for not writing earlier, I had limited access to internet. Hoping to see you guys on next time in Prague!


great fun, great selection of weapons and great value


Me and son went today on the Big 5 and it was awesome!!!


I went shooting today with my boyfriend. It was crazy fun. We had an amazing time. From pick up to drop off our everything was awesome!


We went shooting yesterday and it was incredible! They did everything for us, taking the hassle of organising transport etc away so we could just thoroughly enjoy the experience. The instructor was amazing, I've never fired a gun and he explained everything perfectly and prepared me for an experience of a lifetime. We also were able to have a mini photo shoot with the guns afterwards which topped off an incredible day :) would highly recommend to anyone who will listen We also went bungee jumping with magical Prague/Enjoy Prague. It was insane!! They picked us up on time, we had plenty of chances to stop on the way there to get drinks etc. Our guide was lovely and took pictures for us and stopped at some beautiful scenery points. The team were very professional and made us at ease for the jump. I even forgot my coat with my belongings in it and they have done everything they can to ensure it gets back to me! These people are amazing. I couldn't thank them enough!!! Please use these guys if you want to have an incredible experience in Prague!!!


We were a group of 24 guys having a weekend in Prague. The organisation was made much simplar by the people at magical Prague. Everyone was very friendly and helpful. Nothing was too much trouble for them! We did the skiing and the shooting. Both went off without a hitch, everyone had an amazing time! Thank you Kate, Vlad and everyone else!


Friendly operator with patience. Well arranged. First time for us but enjoyed it a lot. For sure, I would recommend magical Prague!


Thanks for the week-end experience and for arranging the indoor shooting. We were extremely glad that you found such a very good alternative arranging the indoor shooting. The instructor and the guys who accompanied us there were exceptional. Very professional and very pleasant to be with and we definitively enjoyed the time spent on Saturday. I will definitively recommend your company to friends who may decide to visit Prague in the future.
More about Shooting Programs Prague
Upon arrival at the very well equipped shooting range, participants will get acquainted with the range and then undergo a weapon safety instruction training.